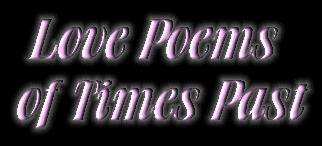 Last night in my dreams
i walked in love
in my slumber i held you.
Miles came not between us
my eyes looked into yours
and saw in them your
sweet dark passions.

last night on my dreams
my lips brushed yours
my hunger mingled with yours
your flesh beneath my fingers
your blood told me forever

last night in my dreams
dark angels they sang
and weep in great abandon
stars fell in shame
jealous of you and i .
winds they caressed us
just to capture the feeling
and carry our love into the skies.


Last night in my dreams
you held me so close
your strong arms around.
i was lost in the blue of your eyes
never wishing to be found.


last night in my dreams
we no longer had to wait
for now was ours to stay
wishes were granted
the dark angels
we danced to the song
of love everlasting .


Last night a dream so sweet
my love took me away
It was beautiful and dark
to the jounery
of such a joyous day
Black lace and vows of forever .
The touch of eternitiy
the crimson bond
The taste of always
rings on fingers
can be removed
but blood in the soul
is forever .
i wear both ring and blood forever
there is no end
the beginning was
writtenlong ago..

Last night in my dreams
i saw our future
together come what may
through the good times and bad.
for my love
we now have what we never had
the search has ended
i found my mate lover and friend


last night in my dreams so sweet
my body and yours did meet
desire raged as thunder
crashed in the sky ..
ancient drumbeats
to our dance of love


Last night in my dreams
i knew, just as i do awake
we are forever , not lost in the mists
a sign from the moon goddess and
a gift sent from you..
I love you so
you make all my dreams come true
.........................................

In the arms of Khaela

we are one my lover and i
moans sweet and low
then contentment
sweet sweat afterglow
quiet laughter
lovers smiles
giggles and caresses
coupling as spoons
melting as one
breakfast in bed
and you for desert
holding hands in the darkness
wishing this moment forever
such simple things
so much joy
watch my sleeping angels face
caress his cheek in love
snuggle close throug nite time chill
wrapped up in his love
the little things they mean so much
angel kisses , kissing your fingers
hearing your laugh , your whispers
the words i adore , make all this and more
they are simple but so true
i love you the magic words
when they come from you

Untitled

as we walk through time
i wear your crown
i have the glory
of knowing you
and your heart .
To share your life
to be your wife .
A gift from the gods
you are to me .
your eyes are now
my eternity
Through passages
and bad times
and illness
I will be there
to caress your tears
and touch your hair .
In love and laughter forever after
we will be heard as one .
For to me you are
my angel true
forever dwells
within your eyes so blue
Like from a dream
you found me love
The one i had always
dreamed of .
No man has walked this earth
before
no being i could ever adore ..
One look at you and angels fall
in shame of such glow .
In us i have found so much more
you chased my fears away .
Thanks for not letting
my fears and doubts
destroy me so .
i now know
because you told me so .
my fears lay buried for the sleep
they so deserve .
Perfection lies in only you

Dance of soulmates


He comes to me in the night
my angel of the darkness
Dark hair of ebony starlight
and eyes of blue , that rival any ocean .
Through many times before this ,
we have danced this dance of desire .
the cycle turns once more ...
A soulmate in everylife
Returns again.
The longings of his caress
and the torments of distance
That parts us only for now .
In the shadows he lingers ,
ever near i know .
Each moment is a crimson gift
each heart beat a drum
that plays the song of forever more
to the song thats on my tounge .
never more alone i feel
his promise i hold close
this life alone i walk no more
for he is always near.
im thankful for the presious gift
his life bestows on me
'
...........................................

Love poem

as i gaze upon perfection in your eyes .
see my smile of surprise
for never did i expect
to be complete as this
In your face i find my forever
an eternal quest at end
i will be your everything forever
mother , lover ,child and friend .
You whom i have looked for always
my tomorrows melt into today
my love for you burns me
and brings me out of this shell
for you i would do anything
i would jounery the bowls of hell
to lay in your strong arms
and taste your kiss
if there comes a time when we must part
know that you will take along my heart
For without you i need it not
for dead it has always been
for ours is the love of gods
not the love of simple men
the angels that fly
through clouds and stars
know how very wonderful you are to me
How long i have searched for someone who
accepts me for me
and understands just what i am
and has the kindred heart
oh man of darkness that i await
you have stole my heart .
so hold me love for now
dont speak of anything at all
for your caress says all i need
the hunger is quiet as i drink of you
and offer myself to thee
to bind as one forever more
and make love under the stars
timeless and never ending
yet perfect and fleeting i fear
i hope there will never be
a time without you near
i vow my love forever more
a promise i now make to you
For all my dreams have all came true
the day that i saw you .

My dark angel
of bluest eyes
and raven hair

He is of beautiful words
and his heart so true
Chases away my grays
changes them to blue

He walks alone ,
although never
without me
miles seperate ,
what true love and destiny
pull together
and will never part
such sweet bindings
of love from the heart

My dark angel
has always been
the one i have dreamed of
all my life through
a gift from the goddess
of prayers whispered in
lonely darkness
Prayers i once belived ,
never to have answered .

My dark angel
gives me all i need
a word in his voice
make a smile appear
and never alone am i .

My dark angel
his love keeps me warm
in the chill of eternity
his affection my balm
He complete an ageless
void within my soul

My dark angel
brought through plastic and wire
into my life
A love born of many yesterdays brought
into the now

My dark angel
the one my forevers sing of
and my passions burn
to caress that angel face
and hold him near
to show him what mere words
can not

My dark angel
a million thanks
for you and me .

i love you so
........................................

Perfect Strangers..... By Deep Purple

Can you remember remember my name
As I flow through your life
A thousand oceans I have flown
And cold spirits of ice
All my life
I am the echo of your past

I am returning the echo of a point in time
Distant faces shine
A thousand warriors I have known
And laughing as the spirits appear
All your life
Shadows of another day

And if you hear me talking on the wind
You've got to understand
We must remain
Perfect Strangers

I know I must remain inside this silent
well of sorrow

A strand of silver hanging through the
sky
Touching more than you see
The voice of ages in your mind
Is aching with the dead of the night
Precious life (your tears are lost in
falling rain)

And if you hear me talking on the wind
You've got to understand
We must remain
Perfect Strangers


The Request

Understand me
as only you can ,and you alone
as i want to understand you ,let me love the child inside you
Hold me
as i ache to hold you,scared i am womanchild lost
Touch me
i am the fire that burns,unnamed within you
Feel me
i am the rush through your veins,as i caress you with fire
Taste me
as i fill you with desire and satisfy your every fantasy
Take me
into your arms and feel me crawl into your soul as i melt beneath you.
Hear me
as i sing you a song of a thousand lovers,meant only for you.
Kiss me
as your hunger grows and burns within you,my mouth like honey.
Know me
and understand the darkness that i enfold you in.
Love me
and know total adoration in my embrace and helpless lust in my paasion
Die for me
and live forever in my arms ,and fly through forver with me


wolf moon loves Thunderdancer

in his eyes , i see forever
from mine shines the results of utter enchantment
for i am lost without him ,if even for a while .
i wish not to dim his light,only brighten it with
passion and love divine .
i wonder how the goddess knew just what i needed
and created him for me .
Healing is what get from him ,his voice ,his heart
the love we share ,there is no better remedy .
He is my sweet addiction, leaving me hungering for him.
My passion knows no end , my mind filled with sweet
hot thoughts ,that make me ache and shiver .
This beautiful man with eyes of blue is
the wolfsong in my heart ,the fire in my soul .
the joy in each moment , the heat of my deepest longings
The desire to be at his side ,through sadness and joy,
all point the way to him.
Over Time, space and miles of sea ,
Please bring my true love to me .
Two halves of a whole ,togther at last .
Wolfmoon his maiden ,loves her warrior Thunderdancer .


Wolves in Twilight

wandering alone i was
no light did i see
fate had dealt a cruel hand
the dealer was myself.
mother sun did blind me so
alone and lost i fell
into a pit of agony ,

i closed myself inside a box
and tossed away the key
happiness was for others
but i knew surely not for me
in shattered starlight
with tears of pain
i choose to walk alone .
the woman child
who ran away .
The she wolf with no mate
all my life i roamed .

The angel with the broken wings
the song that played no more
amber twighlights full of pain
a silent scream was heard .

like on the wings of some
magical night bird.
with just a touch my heart did heal
some balm you sent my way
for out there too you walked alone
lost out there in the mist
your pain my beckon in the dark
two wounds they heal as one .

In darkness now there is such glow
i dance in shadows now it seems
a smile upon my face
am i crazy ?
no my love for you're my saving grace
the demons all they ran away
the angels sob with envy
the heavens open cleasing rain
moonlight caresses your sweet face
as i so long to do
for now the wolves never
shall hunt alone
for now they hunt as two.




.........................................................

Passions by firelight


mists gather round
Demons dance in delight
candles burn in our lair
on this special night
flames flicker and dance
off my lover's hair
i hunger to taste him
his skin, his blood
his heart beats like thunder
i move to the beat
his vampyress hungers
fo his love so sweet
the moon it shines brighter
the planets collide
His breathing is measured
as he looks to his bride
His nails rake my back as
his bite finds its mark
wrapped in desire
of blood and desire
i am lost in this union
my bodies on fire
Songs and wishes
of dark angels bliss
of many who longed for
a love such as this
i hunger to taste him
his skin on my lips
The sky rages round us
flashes light the sky
jealous angel they flutter
in rain clouds near by
our bodies now clenched in
a passion that burns ,
something that most long for
is ours now indeed .
the gods have shined on us
the dark angels in need


Page One of Love Poems of Times Past
|Home|About Sarya|Passion|Pain and Loss|Past|
|Gallery|Links|Awards|Dreambook|